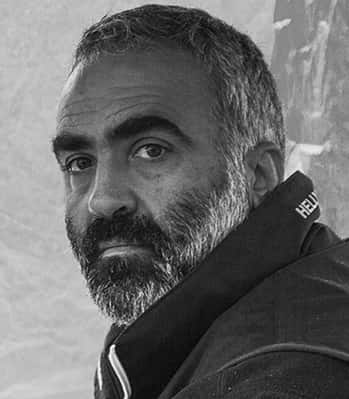 Pomegranate Orchard -Ilgar Najaf | 90min | Azerbajdjan
Efter tolv år återvänder plötsligt den stoiska sonen till sin kärleksfulla familj i Azerbajdjans täta Oscarbidrag inspirerat av Anton Tjechovs "Körsbärsträdgården".
Shamil har blivit för svag för att behålla familjens granatäppelträdgård som länge varit hans stolthet och glädje. Spekulanterna är många men den åldrande mannen vägrar att sälja. Shamil delar huset med svärdottern Sara och det unga barnbarnet. Efter att hans äldsta son dog i en bilolycka lämnade hans andra son Gabil hemmet utan ett ord. När han oväntat dyker upp igen efter många år, för att ta med sig sin familj till Moskva, blir Shamil misstänksam. Ett starkt och ofrånkomligt familjedrama och ett titthål in i Azerbajdjans innersta väsen. Man kan känna äppelträdgårdens stillhet och draget från det vita husets fönster.
– Niclas Goldberg
Regissör: Ilgar Najaf
Iigar Najaf, born in 1975 in Ararat region of Armenian Republic (USSR). After ethnic conflict in 1988 (when we has 13) he and his family was forcibly expelled from Armenia and became refugees. In 1993 he entered the Azerbaijan State University of Arts, film director's faculty. His short documentary Shacks without shades (2000) was awarded the Prize of the Baku Youth Festival. His short film "Musicians" (2004) participated in the Berlinale Talent Campus. He established the film studio Buta Film that has produced the number of documentary and short film as a producer as well as director. In 2009 he directed his first short fiction film Theatrical Life (Silver Remi Award at Houston WFF). In 2011 He directed debut feature film Buta. Pomegranate orchard his second feature film.