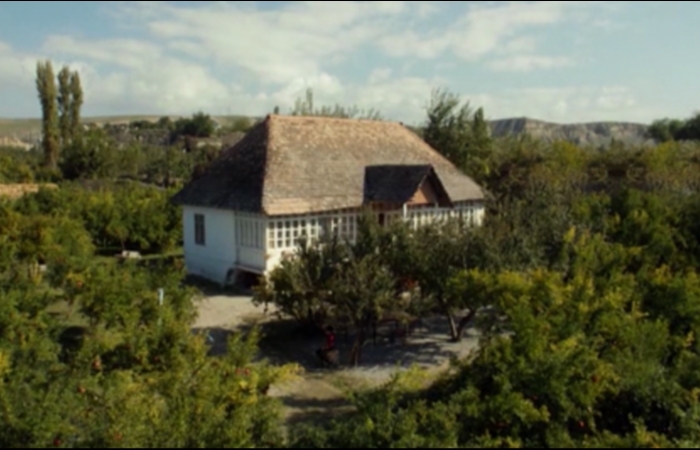 Azerbaijani film nominated for Oscar
The Azerbaijani film "Pomegranate Orchard" will be presented in Los Angeles at the Asian Film Festival, which will be held from October 25 to November 2. Filming began in October last year. Recently, it became known that the film was included in the list of Oscar contenders in the nomination of the Best Foreign Language Film.
"There are times when a film comes from the title only. But sometimes you write a script, and think about a title only in the end. It was different here. The film seemed to have been born along with the title. The Pomegranate Orchard in a global sense is a world in which people's emotions, their relationships, love, laughter, tears are reflected," director of Pomegranate Orchard Ilgar Najaf said.
The picture "Pomegranate Orchard" has already been screened at international film festivals in the Czech Republic and Kazakhstan.
"Premiere of the film in Europe was held at the Karlovy Vary International Film Festival. Then, the film was awarded in two nominations at the Eurasia Film Festival held in Astana. The picture got the prize in the nomination of the best actor and was awarded a special diploma of the jury. In the coming months, the film will take part in various film festivals in almost 15 countries," Ilgar Najaf said.
As the title implies, one of the sources of inspiration for the authors of the script was Chekhov's play The Cherry Orchard. The Pomegranate Orchard is also a family drama. After 12 years of absence, the protagonist comes home, where his family lives. His son has already grown up and is not ready to immediately accept his father for a loved one. During his absence, much has changed, both in the life of the protagonist, and in the life of his family.
"We must always keep the viewer interested. They should be interested in what awaits the hero who returned after a 12-year absence. This interest should lead the viewer to a cinema, make him or her find this film and watch it," Ilgar Najaf said.
Over the past years, many Azerbaijani films have been recognized within the country and abroad and participated in world film festivals. For example, the film "Plot" by Ilgar Safat was nominated in 2011 for the 83rd Oscar in the category of the best foreign language picture, while featured actor Timur Odushev became the award winner of the 32nd Young Talents of Hollywood prize. In 2013, Rufat Hasanov's "Chameleon", co-authored by Elvin Adigozal, was presented at the international film festival in LokArno. In 2016, the "Inner City" directed by Ilgar Safat was presented at the Tallinn International Film Festival "Dark Nights", as well as at the Indian and Cairo Film Festivals. In April this year, the film was shown at the 50th Annual WorldFest in Houston.
Source: http://cbc.az/en/en/news/azerbaijani-film-nominated-for-oscar1507998961